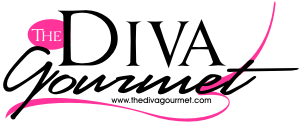 create...collaborate...celebrate!
resources for creative party & dining memories...

Hoisin & Brown Ale Braised Beef Short-Ribs

By Chef Jason Casey

Difficulty: Moderate
Time: Braise 3 -4 hours
Beer Style: Brown Ale
Seasonality: Fall
Serves: 4
Enjoy delicious short ribs braised in the rich, smokey, even slightly woody maltiness of Aspen's Brown Bearale.

Ingredients
15 beef short ribs
25 oz hoisin Sauce
48 oz Brown Bearale (aprox. 4 beers)
3 T olive oil
1 t paprika
1 t sea salt
1 t black pepper
1 t chili powder
1 t garlic powder
1 t onion powder

1. First coat the short ribs in oil and then season evenly with all the spices.
2. Heat a sauté pan and sear the short ribs on all sides.
3. In a large pot add the short ribs, hoisin sauce, and the Brown Bearale.
4. Bring to a boil and then lower to a simmer, while covered.
5. Allow to braise for 3 to 4 hours or until fork tender.
6. Serve with buttered parpadelle pasta, and a pint of Brown Bearale.