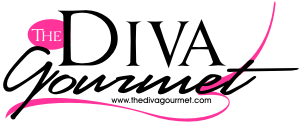 create...collaborate...celebrate!
resources for creative party & dining memories...

Ham cubes, steamed
cauiflower and broccoli,
and cherry tomatoes are
very satisfying with this fondue.
Cheddar Cheese Fondue
1 lb natural cheddar cheese, cut into 1 inch pieces
1 T cornstarch
½ t sugar
½ t dry mustard
1 T unsalted butter
1 c beer
½ t Worcestershire sauce
1/8 t Tabasco sauce
In a food processor with the metal blade, pulse the cheese, cornstarch, sugar and mustard twice. Then process until finely chopped about 10 seconds. Scrape down the bowl.
Bring the butter and beer to a boil over medium-high heat. With the motor running, pour the hot liquid through the feed tube. Process until smooth about 10 seconds and scrape down the bowl.
Return the mixture to the pan and stir in the sauces. Cook over medium heat until it is thick enough to coat a spoon heavily, and is still runny about 5 minutes.
Adaption: The Pleasures of Cooking, periodical by Cuisinart
Error processing SSI file
Error processing SSI file

Error processing SSI file