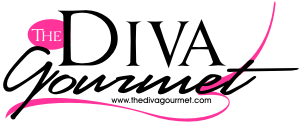 create...collaborate...celebrate!
resources for creative party & dining memories...

Can be refrigerated for up to a week. Rewarm before serving.

½ lb bittersweet chocolate coarsely chopped
1 c water
1/4c plus 2 T sugar
¼ c light corn syrup
¼ c unsweetened cocoa powder
1 T instant expresso mixed with 1 t water

Melt the chocolate in a double boiler…stir until smooth.
Combine the water, sugar and syrup and bring to a boil over high heat.
Whisk in the cocoa powder, reduce the heat to moderate and cook until slightly thickened, about 3 minutes.
Remove from the heat, whisk in the melted chocolate and expresso dissolved in water.

Credit goes to Bon Appetit.
Error processing SSI file
Error processing SSI file

Error processing SSI file