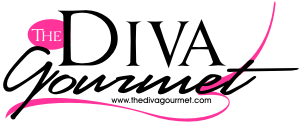 create...collaborate...celebrate!
resources for creative party & dining memories...

Poached sea scallops
are excellent
to serve with this.
Also, blanched
zucchini or
corn chips
can be used for dipping.
Monterey Jack Cheese Fondue
6 fresh hot jalapeno chilis, cored, seeded and halved
( use less according to the hotness you desire)
1 small onion, peeled and quartered
½ medium red pepper, cored, seeded and cut into 1 inch pieces
12 oz Monterey Jack cheese, cut into 1 inch pieces
1 t cornstarch
¾ c milk
In a food processor with the metal blade, pulse the chilis, onion and pepper 4 times. Scrape down the sides and pulse 4 more times until finely chopped. Remove.
Pulse the cheese and cornstarch twice and then process for 10 seconds or until finely chopped. Scrape down the the sides. Bring the milk to just a boil over medium-high heat. With the motor running, pour the hot milk through the feed tube and process until smooth about 10 seconds. The mixture will be very thick.
Return the mixture to the pan and stir in the reserve chopped vegetables. Cook over medium heat, stirring often until it thins, about 5 minutes. Continue cooking until the mixture simmers and thickens to coat a spoon heavily.
Adaption: The Pleasures of Cooking, periodical by Cuisinart
Error processing SSI file
Error processing SSI file

Error processing SSI file