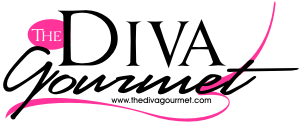 create...collaborate...celebrate!
resources for creative party & dining memories...

halibut with spicy tomatoes and capers

I use Fire Roasted diced tomatoes by Muir Glen

I use cod

Serve with lime wedges

Fast…easy and good for you…enjoy!

2 t olive oil
1 onion, sliced
3 garlic cloves, minced
1 jalapeno pepper, seeded and chopped
1-28 oz can diced tomatoes
2 T drained tiny capers
¼ t salt
¼ c chopped parsley or cilantro
1 T chopped fresh oregano or 1 t dried
1 ¼ lbs halibut or cod fillets
1 lime, cut into 4 wedges

Heat oil and add onions. Saute until translucent, 3-5 minutes. Add the garlic pepper, and sauté until fragrant about 1 minute. Add tomatoes, capers and salt and bring to a boil. Reduce heat to simmer, uncovered, until the sauce is slightly thickened about 15 minutes.
Stir in parsley and oregano. Add the fish, spooning the sauce over it. Cover and simmer until the fish is opaque in the center about 8 minutes.