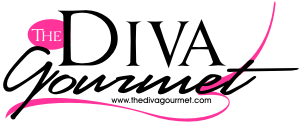 create...collaborate...celebrate!
resources for creative party & dining memories...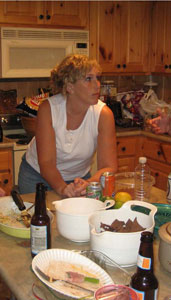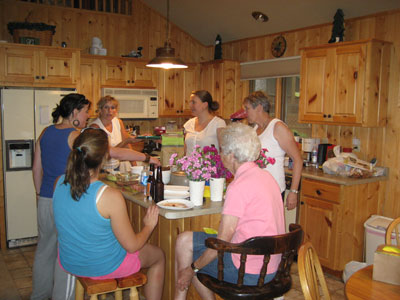 a woman of many passions…toma
An outdoorsy woman filled with many passions… a nature and animal lover...she's at home whether she's up north entertaining or skiing in the mountains.
As soon as she's talking about her family and teaching…she exudes love and emotion.
And, just mention Pembroke Welsh Corgis…her eyes will light up as she talks about Rocky….Maggie… or her beloved Ed.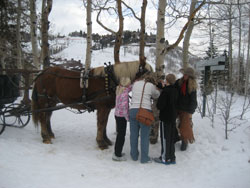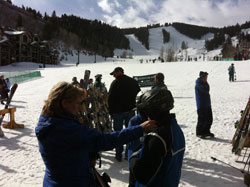 Check out her favorite salad…The Sante Fe Salad…try out brown rice and add jack cheese to the cheddar. You won't make this salad just once…a real crowd pleaser!

the sante fe salad

Try brown rice and jack cheese!

2/3 c uncooked white rice
1 1/3 c water
1 (15 oz) black beans, drained and rinsed
1 large tomato, seeded and diced
¾ c shredded cheddar cheese
1/3 c sliced green onions
1/3 c olive oil
¼ c vinegar
1 T diced jalapeno peppers
2 T cilantro, chopped
½ t white sugar
Salt to taste
1 avocado – peeled, pitted and diced

In a saucepan, bring water to a boil. Add rice and stir. Reduce heat, cover and simmer for 20 minutes. Remove from heat and chill.

In a large bowl, mix together the rice, beans, tomato, cheese and green onion.

In a small bowl, whisk together the oil, vinegar, peppers, cilantro, sugar and salt. Pour over the rice mixture and toss to coat. Cover and refrigerate salad for 30 minutes. Top with avocado just before serving.