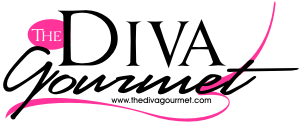 create...collaborate...celebrate!
resources for creative party & dining memories...

Visit these websites...
for Diva-recommended information...

Submit your favorite links below.
Food blogs
Gourmet foods and gifts, online food markets
Entertaining & party ideas
Featured
Link
Ethnic & regional cuisines
Cooking resources
& recipes
www.meninaprons.net

Blog. Information and opinions on cooking.

Easy format, posts by category.


www.hughcarpenter.com

The web site of cooking teacher and writer Hugh Carpenter. Asian fusion at its best and easiest.


www.chronoscoffee.com

Special coffees from around the world. Their website offers a 10% "launch" discount through the end of 2010.

www.vinepark.com

Make your own beer or wine. Perfect for groups, couples or singles! Pick the recipe and make a reservation. The Brew Club is a bargain. Sample the root beer...buy a case!


www.lamaisonarabe.com

Beautiful hotel website in Marrakech, Morocco…offering fine dining, a spa facility, and authentic Moroccan cooking workshops.

www.artisanbreadinfive.com

The authors of "Artisan Bread in Five Minutes a Day", Herzberg and Francois, maintain a blog with their breadmaking tips, recipes and videos.

Take a look and you will be hooked!

www.smittenkitchen.com

Food blog. Clever dialogue, eye catching photographs, and creative recipes…


www.zamourispices.com

Presents a full line of all natural spices from around the world. The site provides Middle Eastern recipes, tagines and tea glasses.

www.intowine.com

Resource for any wine related topic. You will find...food and wine pairings, member's tasting notes, helpful information concerning storage and featured wine regions.