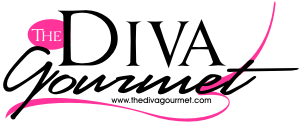 create...collaborate...celebrate!
resources for creative party & dining memories...

Roasted Tomato with Sundried Tomato Vinaigrette Stack


8 tomatoes, 24 slices
Salt and pepper to taste
¼ c olive oil
24 basil leaves
12 slices fresh mozzarella
½ toasted pine nuts
¾ cup pesto
1 c Sundried Tomato Vinaigrette

Advance Prep
Preheat oven to 250 degrees. Spread 18 tomato slices on a parchment lined baking sheet. Sprinkle with salt and pepper and drizzle with olive oil. Bake 2-3 hours or until they are slightly dried but still moist. Cool. Toast pine nuts for 8 minutes at 350 degrees.

Assembly
Spray your cans with vegetable oil, and place on a cookie sheet. Layer the stacks in the following order: 1 fresh tomato slice, 2 basil leaves, 1 slice mozzarella, 2 t pine nuts and 1 T pesto. Repeat the layers with the roasted tomatoes. Press down and refrigerate.
Sundried Tomato Vinaigrette


2 T Dijon mustard
1/3 c red wine vinegar
1 clove garlic, minced
2/3 c olive oil
3 T chopped parsley
¼ c drained oil-packed sundried tomatoes
Salt and pepper to taste

Whisk the mustard, vinegar and garlic until blended. Slowly add the oil and whisk until blended. Stir in the rest of the ingredients.