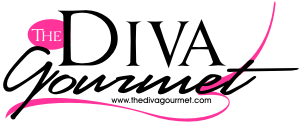 create...collaborate...celebrate!
resources for creative party & dining memories...

spinach, mango and goat cheese stacks


This salad can be prepared 4 hours ahead, and the vinaigrette can be made the day before, covered and chilled.


The natural vitamins and minerals in fresh spinach make this an extremely healthy salad. Mangos are perfect with spinach and create a colorful presentation.

Slices of goat cheese
Fresh spinach, washed, stemmed, dried and chopped
2 fresh mangoes, peeled, seeded, and diced
1/2 cup sliced toasted almonds
1/2 cup dried cranberries
2/3 cup Mango Vinaigrette

Assembly
Spray 8 stacks with vegetable spray and place on a sheet pan. In the molds, in the following order, place thin layers of: goat cheese, chopped spinach, mango dices, almonds and cranberries…then repeat again, ending with cranberries. Press down firmly but gently and refrigerate up to 4 hours.
mango vinaigrette


1 mango, peeled, seeded, and diced
2 T honey mustard
1 T mango chutney
1/2 cup Japanese seasoned rice wine vinegar
2 T freshly squeezed lime juice
2 teaspoons grated fresh ginger
1/2 c olive oil

2 t

poppy seeds

Place first 6 ingredients in a blender or processor and blend until smooth. With the machine running, slowly add the oil, blending until slightly thickened. Stir in the poppy seeds. Refrigerate.