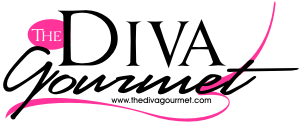 create...collaborate...celebrate!
resources for creative party & dining memories...

mushroom and pine nut meat loaf


1 medium onion, finely chopped
3 T. butter
1/4 lb mushrooms, finely chopped
1/4 C. cognac
3 large eggs
1/2 C. beef broth
1 C. fresh or dried breadcrumbs
2 cloves of garlic
1/2 tsp dried thyme
1/2 tsp ground allspice
1/2 tsp salt
1 1/2 lb lean ground beef
1 lb pork
1/2 lb cooked ham, diced
2/3 C pinenuts, divided

Preheat oven to 325F. Oil a 2 quart casserole or terrine.
Saute' the onion in 2 T of the butter over medium heat until translucent. Add the mushrooms, cognac, and remaining 1 T of butter. Saute' until the mushrooms are coated. Set aside.
In a blender or food processor, combine the eggs, broth, breadcrumbs, garlic, thyme, allspice, and salt. Process until smooth. Pour into a large bowl, add the beef, pork, and ham. Add the mushroom-onion mixture and 1/3 C. of pinenuts. Mix well.
Put the mixture in the prepared casserole and top with remaining 1/3 c. of pinenuts. Bake uncovered for 1 1/2 hours and the top is browned.
Cool completely. Cover with wax paper and top with a 1 lb weight (wrapped lb of butter). Refrigerate for at least 8 hours. It should be completely chilled and firm.
Degrease and serve warm or at room temperature. Slice into 1/2 inch thick pieces. Serve on a crusty whole-grain bread with a good mustard.

Recipe from The Best Casserole Cookbook Ever by Beatrice Ojakangas, a Minnesota resident.