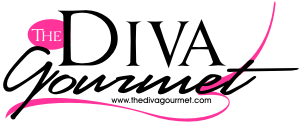 create...collaborate...celebrate!
resources for creative party & dining memories...

The Divas' favorite places...
Ideas for great spots to drink and dine...
View our
larger google map
and click your way to some amazing restaurants and bars.


Dining Divas
MINNEAPOLIS,
MINNESOTA
New England to the Midwest...
Dick's Famous Pasta Sauce
New England to the Midwest...Dick continues to carry on his Italian mother's tradition of great pasta sauce and meatballs.
An invitation for dinner...clear the calendar!
"You have to kind of feel and taste your way through the preparation."
dick's famous pasta sauce

Sauce Ingredients: (Use Italian brands if you can get them.) 4 large cans of plum tomatoes, 2-3 small cans of tomato paste, 1 T of minced garlic, a little basil, a little red wine, salt & pepper

Meat Ingredients for Sauce: 1-2 lbs of Italian sausage (mild or hot depending upon your taste), 1-2 lbs of ribs (country style, St.Louis or baby back)

Put plum tomatoes in blender (not liquid, put liquid directly in sauce pan), then add to sauce pan. Add paste, garlic, basil, salt & pepper.

Brown meat in olive oil and add to sauce. Don't be afraid to get a little olive oil in the sauce pan - it all adds to the flavor.

Add a little wine here & there while cooking. Cook sauce on low heat, slightly bubbling, but watch carefully, stir continuously so the sauce doesn't burn. Add water or red wine as sauce thickens. Cook for a long time...taste continuously... you will know when it is done, because you will really like it!

Meat Ball Ingredients: 1lb ground beef, 1lb of ground pork, breadcrumbs (not too much), 2 eggs, parsley, minced garlic, lots of chopped onions, grated parmesan cheese, salt & pepper.

Knead ingredients together. Form meat balls and brown in olive oil. After browning, set meatballs aside in a bowl. Only add to sauce about 45 minutes before serving because meatball would otherwise absorb too much sauce.

Start the sauce in the morning and cook for about 5 hours, then let stand in sauce pan on stove. Add meatballs and reheat about 45 minutes before serving.