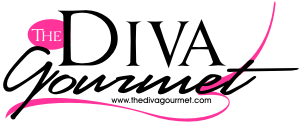 create...collaborate...celebrate!
resources for creative party & dining memories...

You never know what you'll see on Christmas morning...
BUT...
expect tradition at the breakfast table...

Try these yummy ideas:
A Christmas morning tradition is "overninght caramel rolls".
Throw the ingredients together before to go to bed on Christmas Eve... and turn the oven on in the morning. Bake them while the presents are being opened! Click for the recipe!
A few years ago, I started a new Christmas morning breakfast: scrambled eggs in puff pastry, with Bearnaise sauce. Bake the frozen puff pastry per instructions on the package. Late in the baking time, scramble eggs and make Bearnaise sauce (powdered mix from McCormick & Schmick is easy, and keeps the calories down). When the pastry is done, cut out the top circle, return pastries & tops to the oven briefly to dry a bit. Fill pastries with scrambled eggs (OK if it goes over the brim). Perch the top at the peak of the concoction, and drizzle Bearnaise sauce to taste.
Let the whole family become involved in this breakfast idea…breakfast burritos with breakfast salsa.
Dad warms the tortillas.
Mom works on the poached eggs or fried sunny–side up…whichever the crowd prefers.
Brother makes your favorite salsa recipe.
Sister arranges the festive morning plates…tortilla on the plate, egg on top, ½ cup salsa around the egg, a mound of sour lean on the side with a sprig of rosemary, looking like a pine tree in a snow drift.
Grandma will season with salt and pepper.