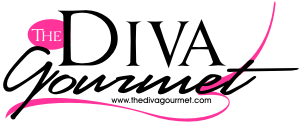 create...collaborate...celebrate!
resources for creative party & dining memories...

DIVA CLUB MENU
---
The Second Leg
Uphill Climb
We have come to expect perfection from Team II on this course. They have proven that experience and wisdom is key to winning this leg of the race. They have come through in the past and we expect no less from them on this up hill battle. Race management applauds Team II and projects them to win this leg of the race.
Warm Goat Cheese Salad


10 ounce log shaped goat cheese-the best you can find
6 baguette slices
8 cups mixed salad greens
4 ounces black nicoise olives, pitted
1/2 cup walnuts

dressing

2 tablespoons cider vinegar
1 teaspoon grainy mustard
1 teaspoon Dijon mustard
sea salt to taste
fresh ground pepper
1/3 cup plus 1 tablespoon EVOO

Heat the broiler.
Cut the goat cheese into six equal rounds and place a round on each slice of baguette.
Whisk vinegar, mustards, salt and pepper together until smooth. Slowly add the EVOO whisking vigorously until blended. Add dressing to the greens, olives and walnuts, tossing well.
Put the baguettes with the cheese under the broiler, cook for about two minutes until cheese is bubbling. Serve at once on the bed of greens.
MENU
cheeses from four
different regions of the race
fresh baguette and savory crackers
warm goat cheese salad
rich bouillabaisse with herbed aioli
pear and chocolate brioche pudding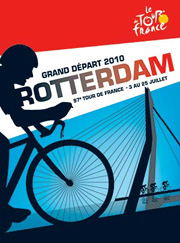 ---