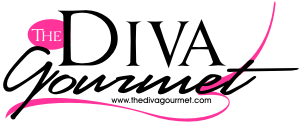 create...collaborate...celebrate!
resources for creative party & dining memories...

Revel in the recipes and pictorial tour of
one of the world's best cooking workshops…
La Maison Arabe in Marrakech, Morocco!
Discovered …
a very authentic cuisine adventure at Hotel La Maison Arabe.
The half-day workshop began with a conversation lead by our friendly chef, Mohammed Nahir, about the influences of traditional Moroccan cookery, special plates, and methods of cooking.
Following this intro, we visited a local spice shop for more cooking secrets and techniques. Next, we were given our separate cooking stations each stocked with provisions to begin our hands-on explanation and experience of their cooking process. In addition, our chef demonstrated how to steep green tea Moroccan style… quite a treat!
Later we dined with our classmates and enjoyed our three creations.
The class was very personal… under ten participants.
Each of us was given our own individual tagine at the close of a very special morning.
These Moroccan recipes were created by the Moroccan "daddas" or chefs.
Chicken Tagine with preserved lemon and olives
Zaalook Salad
Moroccan Salad
Milk Pastilla
Become a true believer in an exciting cuisine that's aromatic, healthy and tasty!

Try these recipes from our beloved
diva treasure, Betty…
her favorite holiday, of course, St. Paddy's Day!
Betty was a gem!
Her Irish antics and dress were as
fabulous as her recipes!